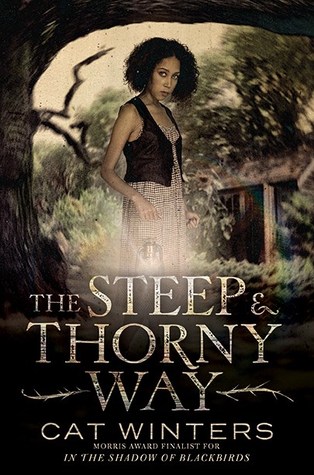 Scene: Oregon, 1923.
Dramatis personae:

Hanalee Denney, daughter of a white woman and an African American man

Hank Denney, her father—a ghost

Greta Koning, Hanalee's mother

Clyde Konig, doctor who treated Hank Denney the night he died, now Hanalee's stepfather

Joe Adder, teenage boy convicted of accidentally killing Hank Denney

Members of the Ku Klux Klan

Townspeople of Elston, Oregon

Question: Was Hank Denney's death an accident…or was it murder most foul?
I loved this update of HAMLET, it was clever and heartfelt. Although the book takes place in the 1920s, it's really easy to relate to Hanalee. Half black and half white, she feels like there is no place for her in the world. The social issues, racism and bigotry, are still alive today, but this historical look helps us see how far we've come...as well as how far we have left to go. I also think Winters did an excellent job of taking what she needed from HAMLET, but not rehashing the same plot and characters. This is definitely a unique story.
Another amazing YA paranormal by Cat Winters!